Journalist, Podcaster & 17 Season Host of 'The Current'
For 17 years, Anna Maria Tremonti hosted CBC Radio One's The Current, where her mix of hard-edged journalism and hard-won empathy helped build the show into Canada's most listened-to radio program. Her recognizable voice, thoughtful questions, and her approach to finding the humanity in the people you meet, drew listeners in.
---
Chief Client Officer of MindBridge AI & Former Chief Information Officer of the Government of Canada
Alex Benay is the Chief Client Officer of MindBridge AI, an Ottawa-based company that makes artificial intelligence (AI)-based auditing tools. An advocate for culture change that facilitates more digital, agile and open organizations, Alex is a dynamic executive with public, crown and private sector experience.
---
Employee & Customer Experience Leader
Michel Falcon is an entrepreneur, advisor and international keynote speaker who leverages customer experience and employee engagement strategies to grow businesses.
Intrapreneurship Expert, Former Head of PR & Communications at Microsoft Canada
Chitra Anand is at the forefront of an important new movement in the workplace: intrapreneurship. Intrapreneurs are the people within your organization who possess an entrepreneurial spirit — driving innovation, creative thinking, and new ideas. The former head of PR for Microsoft Canada, Anand has been an intrapreneur for her entire career. Her engaging talks reveal how to foster that spirit, and how to stay on the cutting edge of market trends, technology, and consumer behaviour.
---
Co-Founder of The People Project & Activist for Justice and Inclusion
A mother, educator, artist, and LGBTI advocate, Kim Katrin can be seen in GAP stores around the world as one of the faces of the retailers GAP Pride campaign. She's dedicated to inclusivity and invested in arousing a sense of curiosity and empathy in her audience. Kim weaves together the historical context, statistical analysis, as well as current events. She is a dynamic speaker, invested in the issues and inspiring in her approach to solutions. By focusing on small meaningful actions and choices, she makes creating large scale change accessible.
---
Social Activist & World Change Warrior
This change warrior has faced unimaginable obstacles only to triumph & show others what is possible. After losing both legs from the pelvis down at the age of five, Spencer West entered a world that might have easily defeated him. Instead, he tackled challenge after challenge, learning to navigate in a world set against those with disabilities. Earlier this year, BuzzFeed featured his epic quest to climb Mount Kilimanjaro, against all odds, to prove that anything is possible
---
EVENT HOST: SARAIN FOX
Activist, Host of RISE on VICELAND & Future History on APTN
She's the face of beauty brand Sephora's latest Canadian campaign celebrating diversity where she inspires others to use their own voice for good. Sarain Fox is an Indigenous activist who's a storyteller at heart. Her role as a television host for the VICELAND series Rise and APTN's Future History, has earned her critical acclaim, and her TEDx Toronto talk garnered an instant standing ovation. She'll bring those skills to her event hosting debut at our Engage Summit.
---
*PLEASE NOTE
Speakers subject to change without notice.
At NSB, one of our core values is Make an Impact. That's why we've partnered with the folks at WE Charity to help change lives around the world long after the summit ends.

In order to make this happen, tickets for this event are available to purchase by suggested donation. All proceeds from this event will go towards a WE Charity initiative. NSB does not take a profit from this event.
---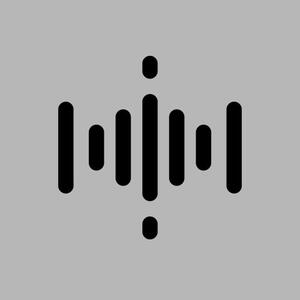 Speaker Block #1
Presentations by
• Sarain Fox
• Kim Katrin
• Spencer West
• Alex Benay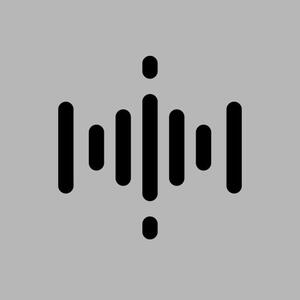 Speaker Block #2
Presentations by
• Anna Maria Tremonti
• Chitra Anand
Cocktail Reception with Speakers
The Venue
---
We Global Learning Centre.

339 Queen St E,
Toronto, ON
M5A 1S9
We started our annual speaker showcase series 'Engage' with an Toronto event in 2010. The goal was simple: to inspire our event planners with some of the great speakers they may not have seen live & in person. Since then, we've grown & taken the event across Canada including Vancouver, Ottawa and Calgary.

Learn more about the history of Engage here.
FAQ
---
• Will I have a chance to meet the speakers?
Yes! Most speakers will be available either during the networking break or the post-event cocktail reception.
• I'm an event planner who has clients who would be interested in these speakers for upcoming events. What's the best way to get tickets for them?
You sure can. To order a 3-pack of tickets at a discounted rate using the promo code: bringmore10 to access these hidden tickets.
• Will this event be recorded?
We will be capturing video of presentation portions of the summit. While we won't be sharing the full videos from this exclusive event, we will be sharing some highlight clips from each speaker on our YouTube Channel in the days following the summit.
• Can I request a tax receipt?
Tax receipts can be issued for donations in excess of $20 after the event.
• What is the best way to get to the WE Global Learning Centre?
A taxi or ride share of your choice will get you there the fastest. If you are taking TTC, you can get off on the Queen subway station and take the 501 or 502 streetcar eastbound to Parliament St.

If you are driving, parking can be found on Parliament St. or Berkeley St (South Side).
At National Speakers Bureau, we envision a world where shared ideas inspire action towards a better future. As Canada's original & most experienced speaker's bureau, we've had the privilege of connecting with some of the best organizations in the events industry who share the same beliefs we do.
© National Speakers Bureau. All rights reserved.